AMEA Local Network launched in Benin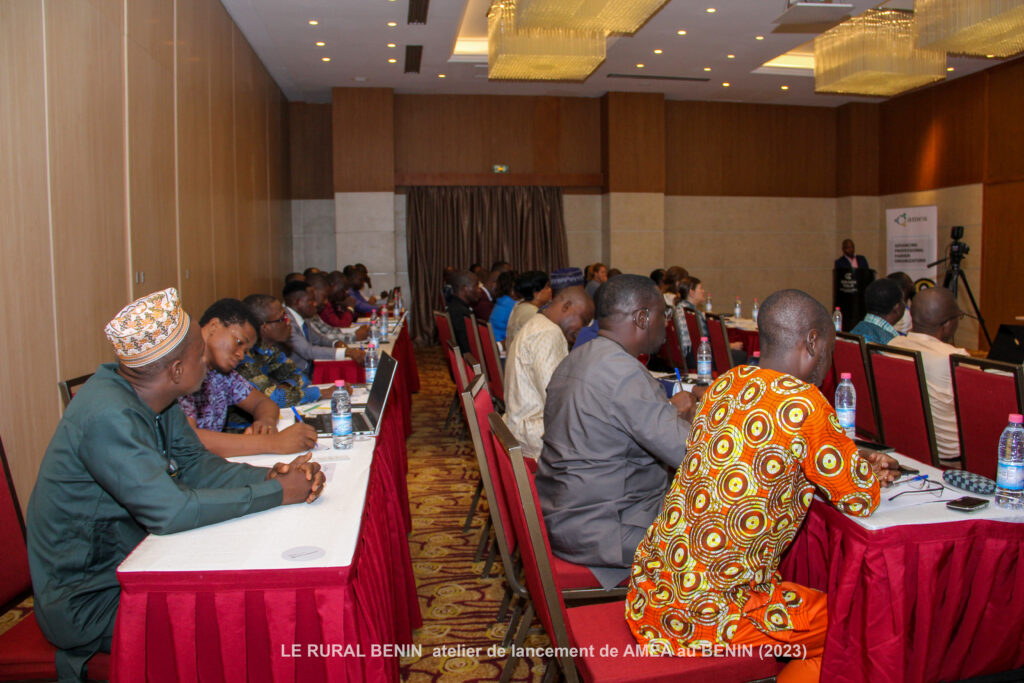 After nearly a year of multi-stakeholder consultation and with the support and commitment of the Dutch embassy, the AMEA Benin Local Network was launched on 25 January 2023 at a workshop in Cotonou.
The main objective of the launch was to enable stakeholders to take ownership of the agenda of the AMEA Benin Local Network, including:
Reflecting on farmers organizations' demand and supply for professionalization
Reflecting on AMEA's call to action on Business Development Services and what this means for AMEA Benin
Sharing the AMEA Benin Local Networks's vision, main objectives and key actions for the next two years with members and partners
Proceeding to the signature of a common declaration of intent of AMEA Benin
Over forty actors from the Ministries of Agriculture, Livestock and Fisheries, the Ministry of Trade and Industry, Technical and Financial Partners, Service Providers, Civil Society, Development Organisations and farmers organizations took part in this workshop.
The launching ceremony was co-chaired by the Deputy Secretary General of the Ministry of Agriculture, Livestock and Fisheries, Mr. Innocent Togla, the Ambassador of the Netherlands to Benin, H.E. Mrs. To Tjoelker-Kleve and the Director of the AMEA Network Mr. Mark Blackett. Each of these speakers called for better synergy of actions, sharing of good practices, and increased collaboration between actors to achieve a more systemic change.
In Benin there are more than 2 500 farmer organizations which vary considerably in terms of commodities produced and organizational maturity. The government and other institutions aim to promote the continued development of these producer organizations by offering services to make them more professional. The most common services offered are technical assistance, support for good agricultural practices, entrepreneurship and management of farmer organizations in the agricultural sector. Despite these efforts, many struggle to adopt best practices and standards of professionalization. As a result, they remain highly unprofessional and are barely able to provide adequate services to their members. Furthermore, interventions are implemented on a relatively small scale and in isolation, and therefore do not lead to systemic change. This undermines the sustainability of farmer organizations and the important socio-economic role they play in the rural environment and in the country's economy. In such a context, AMEA seeks to enable all stakeholders, (including public, private, business development service providers and non-governmental organizations) to adopt a common language regarding the professionalization of farmer organizations and share best practices and tools in terms of supporting farmers organizations to access markets.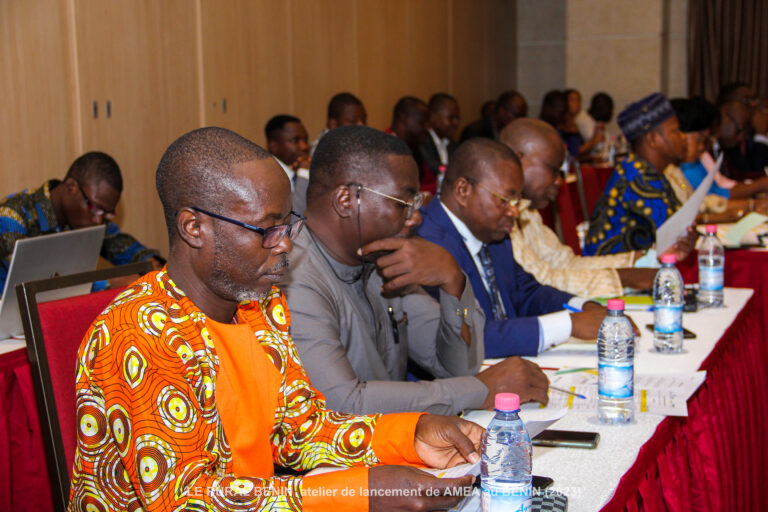 Interested in joining our Local Network in Benin? Contact Gregoire Agai.