Cooperative Society Fridays: a webinar series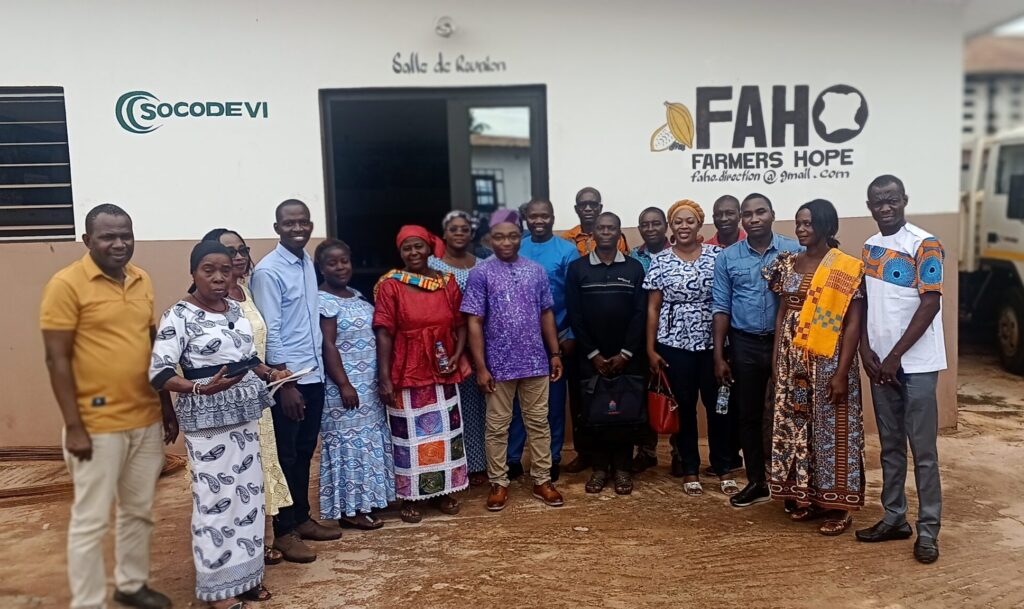 The AMEA Local Network in Benin and Côte d'Ivoire collaborated with the Directorates of farmers organisations of both countries and the National Chamber of Agriculture of Benin to produce a webinar series in July 2023. You can watch these webinars using the links below. Webinars are in French. 
Cooperative Societies and Women's Agricultural Enterprises and the Performance of the Agricultural Sector in Benin: insights from the Benin National Chamber of Agriculture
SRP Standards for Monitoring the Sustainability of Agricultural Practices and the Agroecological Performance of Rice Sector Clusters and Cooperatives in South Benin: Results 2023 vs 2022.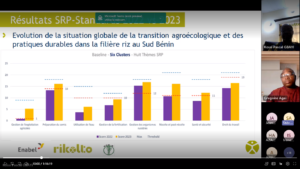 Contribution of the Conseil de Concertation des Riziculteurs du Bénin to the agroecological transition: the use of urea coated with neem oil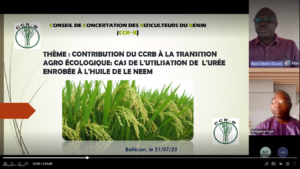 Development of Inclusive and Sustainable Model Cooperatives: the case of the PROCED Project in Côte d'Ivoire.
Crédit Achat Intrant Groupé (CAIG) – Access to an Inclusive Financing Offer for Soybean Producers in Benin