We welcome our West Africa Network Facilitator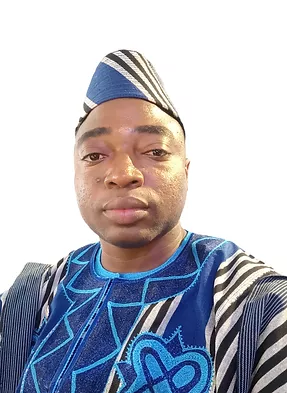 AMEA is strengthening its Local Networks presence by appointing a network facilitator in West Africa. We are happy to announce that Oniankitan Gregoire Agai has officially joined the AMEA team and is coordinating our work in West Africa. The first AMEA Local Network in West Africa (Côte d'Ivoire) is focused on harmonising the capacity development sector and catalysing access to markets and sustainable investment opportunities for farmer organisations and agri-SMEs. This work includes promoting IWA 29, establishing a community of practice for the AMEA tools and facilitating dialogue space and business opportunities for those working with farmer organisations.
Oniankitan Gregoire Agai
Oniankitan Gregoire Agai has long standing experience in project management and piloting/implementing a variety of innovative projects with financial institutions, agribusinesses and cooperatives including inclusive finance, digital finance, agricultural finance products and public-private partnerships.
Before joining AMEA, Oniankitan Gregoire worked for The Sustainable Trade Initiative (IDH)  as Program Manager of the Farm and Cooperatives Investment Program and for the International Fertilizer Development Center (IFDC) as West Africa Access to FInance Specialist.
He holds a Master's degree in Agricultural Economist and in Microfinance and is currently pursuing a PhD in Development Finance.