Sustainable BDS that accelerates growth – developing roadmaps in West Africa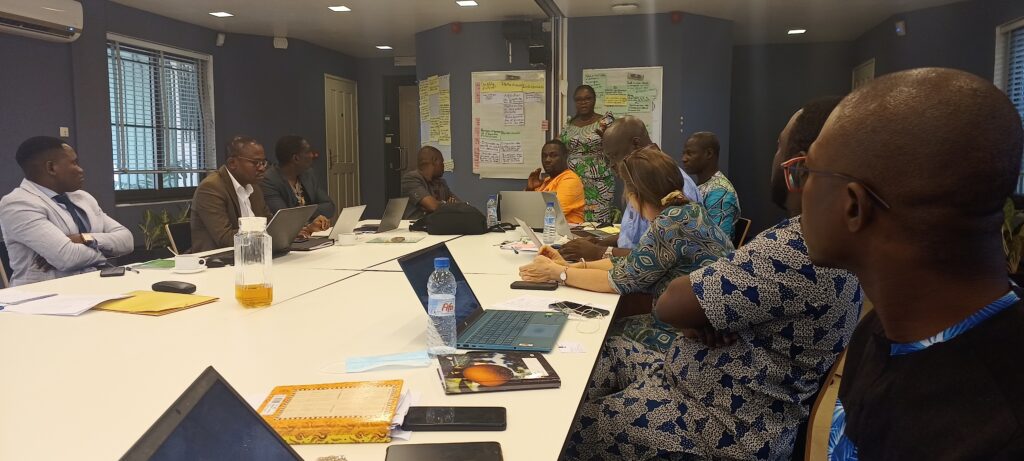 AMEA considers the development of more sustainable, inclusive, and cost-effective Business Development Services (BDS) as critical for agricultural system transformation. In many countries, BDS offered today is too costly and ineffective for the contexts in which they are embedded. AMEA released a call to action in 2022 for designing sustainable and scalable business development services in our Local Network countries.

To drive our call to action forward, AMEA Local Networks are developing national BDS roadmaps in order to provide more sustainable services to Farmer Organizations and agricultural SMEs. This includes:
Rethinking the ways in which BDS business is delivered
Identifying required engagement and local action
Mobilizing actors to individually and collectively commit, technically, and financially to improved BDS


The process to develop a BDS roadmap differs from country to country. Below, we highlight the BDS roadmap progress made so far this year in Benin, Côte d'Ivoire and Ghana.
Benin
In Benin, the BDS call for action was combined with the launch of the local network earlier this year which brought over 40 relevant stakeholders together. This was preceded by a cooperative landscape study commissioned by AMEA. As a result, the initial BDS Roadmap will be developed around the following:
Identifying providers and beneficiaries for BDS in Benin
Comparing and documenting service providers
Initiating communities of practice around specific BDS themes
Establishing a platform of service providers focused on professionalization
Establishing an ethical data collection protocol for monitoring agricultural organizations
Côte d'Ivoire
In Côte d'Ivoire, AMEA has engaged with stakeholders on BDS issues through the Guidelines for Professional Farmer Organizations and our commissioned Access to Finance case study in the cocoa sector. A national dialogue on BDS (organized by AMEA) was held in January 2023. THis brought together key actors from the Ministry of Agriculture, Ministry of Fisheries, National Standards Body (Codinorm) and development agencies. Going forward, the following will be included in the BDS roadmap process:
A study on service demand structures across commodities
The creation of a (digital) platform of service providers
Increased awareness around farmer organization training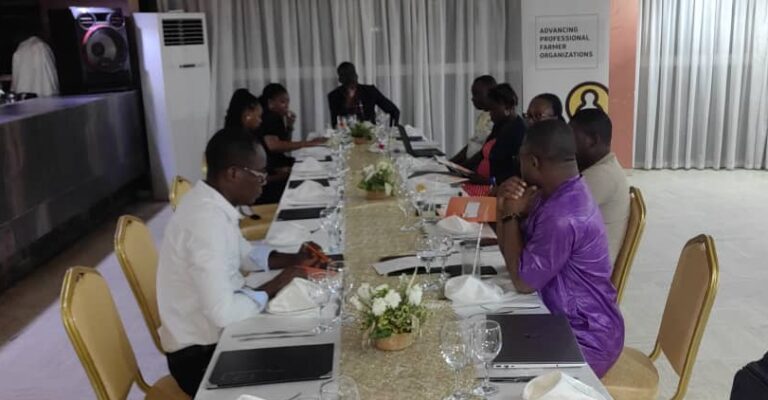 Ghana
In Ghana, a call for action was presented at the first in-person AMEA meeting in August last year. The Ghana BDS roadmap was developed through national dialogue which brought development agencies, BDS providers, public sector and farmers organizations together. The dialogue led to the identification of following items (among others):
Defining the value proposition for BDS and co-financing mechanisms in Ghana
Improving the coordination of BDS
Developing measurement frameworks for integrated and standardized BDS
Developing a directory database in the next three years
Sharing lessons within the BDS community of practice
What are we learning from the BDS process?
The BDS roadmap development is not a straightforward process. It requires multi-stakeholder dialogue and the process varies from one country to another. These are some of our lessons from our BDS roadmap development in West Africa:
Frank dialogue and collective commitment are required for systemic change
Key public sector stakeholders need to be involved from early on
Leaders need to be identified to take the reins on key action items
Realistic and timebound actions are important to ensure effectiveness
Cross-country exchanges facilitate and improve learnings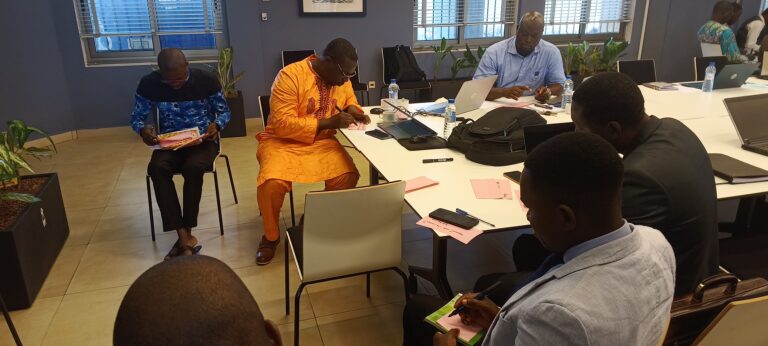 Next steps

We are still in the early phases of developing our BDS roadmaps in West Africa. Our next steps are:
Finalizing the roadmaps through national dialogues
Endorsement of the roadmap by key stakeholders including public sector and policy makers
Setting up monitoring boards to oversee the effectiveness of the roadmap implementation and make adjustments where required
Interested in learning more about our BDS roadmap work in West Africa? Contact Gregoire Agai.